Software Development and Integration
Most successful businesses are always looking for new ways to streamline their business processes to cut out unnecessary workload for staff. Implementing new processes results in better profitability and more money added to the bottom line of the business. The internet has provided a number of ways to cut out tasks and save companies money.
Stark Logic is a web design software Orange County company that will work with your company to identify software that will help you run your business more effectively. The following is a list of commonly used software products that are being integrated into many web sites:
Content Management Software (CMS)
Content management software (CMS) allows company staff to make simple text changes to their web sites without having to know HTML or some of the more intricate areas of web site design. The software includes a web-based administrative section that enables the site owners to login, and add-edit-delete pages in the site by altering database records. It includes a robust browser-based HTML editor to enable complete freedom of page layout. No special programming skills are necessary. A content management framework can be a cost effective solution to maintaining a Web site over its life.
Article Management Software
An article management software allows an administrator to add articles, press releases, news, and other content. Similar to the content management software, the article management software employs a web-based administration area that is extremely easy to use. This software allows visitors to print an article, email to a friend, and search related articles.
Photo Gallery
This is one of the more popular software scripts we encounter. A photo gallery software is for those individuals or companies that have a porfolio of work they want to show prospective clients.
Other Software and Scripts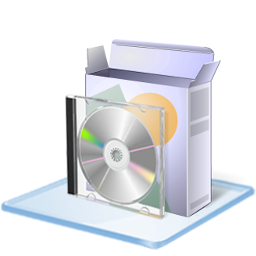 In addition to the more popular scripts above, we have integrated a number of other scripts for web site owners who want to add more interactivity to their sites. Some of these additional software scripts include:
Online Calendar
Help Desk Software
Shopping Carts
Poll/Survey Software
Live Help Software
Messageboards / Forum Software
Classified Ads Software
If you want to copy the functionality of a web site, please call us today and we can review the site and let you know what your options are. Most times, there is already software on the market that will satisfy your needs.
Contact Us Today
Stark Logic
2424 Newport Blvd
Costa Mesa, CA 92627
Call (888) 388-0460